Leroy Discovers the Christmas Tree!
Like I said in my last post, adding a kitten to our family has brought back many memories..
It's been a while since we had a baby animal here and you forget just how much energy they have!
Here is Leroy on the night he discovered our Christmas tree – probably day two of his adoption.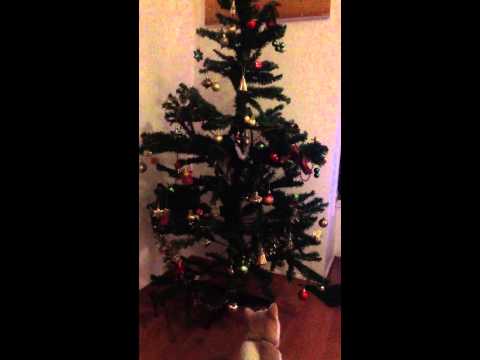 Needless to say we took the tree down.,.
I should have listened to these wise words